Book Club Meeting Schedule
The Book Club will meet on May 12th from 10:30 am - Noon in University Hall, Room 198.
James Agee (text) and Walker Evans (photos), "Let Us Now Praise Famous Men." In the summer of 1936, Agee and Evans set out on assignment for "Fortune" magazine to explore the daily lives of sharecroppers in the South. Their journey would prove an extraordinary collaboration and a watershed literary event when in 1941. "Let Us Now Praise Famous Men" was first published to enormous critical acclaim. This unsparing record of place, of the people who shaped the land, and of the rhythm of their lives today stands as one of the most influential books of the twentieth century.
Some of us will also be reading selections from another book, by Studs Terkel, "Hard Times: An Oral History of the Great Depression"(1970).  Hard Times is known for providing an equal representation of experiences across a broad spectrum of socio-economic status. It has been called "A true classic! Exceptional oral history of a wide strata of Americans caught up in the 'hard times' of the Great Depression."
For questions on this session please contact Hal Reynolds at halreynolds3@gmail.com.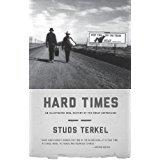 The Book Club will meet on June 29th from 10:30 am - Noon in University Hall, Room 198.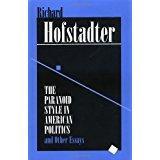 The selection is 
The Paranoid Style in American Politics and Other Essays by Richard Hofstadter, which is available in paperback on Amazon.
About the UCBRC Book Club
The UCBRC book club meets on campus several times per year. To join the UCBRC book club, send an email to ucbrc@berkeley.edu and ask to be placed in the group. All book club members receive email announcements and reminders when book club meetings are scheduled.
Books are chosen by Professor Emeritus Robert Middlekauff, who also leads the book club discussion.  Thank you, Bob, for your wonderful service to UC retirees!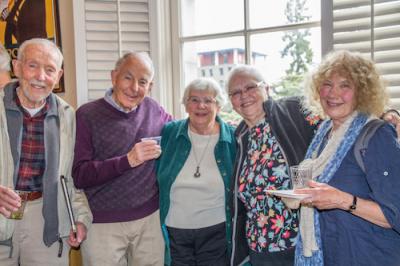 Book club members Larry Waldron, Bob Middlekauff, Marian Gade, Joyce Burks and Mary MacCready at a LIR reception in May, 2015.
---
Books We've Read (an incomplete list)
Eleanore Roosevelt: The Defining Years 1933-1938, by Blanche Wiesen Cook
A Mercy by Toni Morrison
A Little Commonwealth: Family Life in Plymouth Colony by John Demos

The Hedgehog and the Fox by Isaiah Berlin

The Puritan Family by Edmund Morgan

Peculiar Institution by Kenneth Stampp

T

he Oregon Trail by Francis Parkman

Abraham Lincoln: A Biography

 by Benjamin Thomas
Benjamin Franklin and His Enemies

 by Robert Middlekauff

Changes in the Land: Indians, Colonists, and the Ecology of New England by William Cronon
Boston's Immigrants, Oscar Handlin
The Way of Duty: A Woman and Her Family in Revolutionary America, Joy and Richard Buel
The Warden by Anthony Trollope
The Minutemen and Their World by Robert Gross
American Diplomacy, 1900-1950 by George Kennan
The Armada by Garrett Mattingly
Ferling, John, Adams vs. Jefferson: The Tumultuous Election of 1800
Professor Gene Brucker's Giovanni and Lusanna: Love and Marriage in Renaissance Florence
Marion L. Starkey, The Devil in Massachusetts: A Modern Inquiry into the Salem Witch Trials
C. Vann Woodward's The Strange Career of Jim Crow
John Kenneth Galbraith, The Great Crash
American Slavery, American Freedom: The Ordeal of Colonial Virginia by Edmund S. Morgan