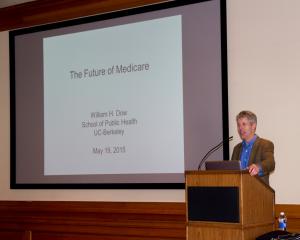 The Learning in Retirement (LIR) program continues its 17th year offering free courses for retirees from UC Berkeley, UC Office of the President and Lawrence Berkeley National Laboratory, and their guests.
LIR offers courses in a variety of subject fields, including natural sciences, social sciences, the humanities and the arts. 
Space is often limited and advance registration is required to attend. Course location will be provided with your registration confirmation.
If you are interested in learning about the history of LIR, download the LIR history document (in pdf).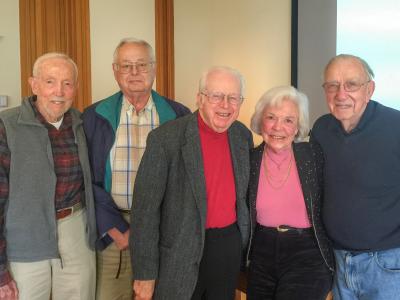 Learning in Retirement Committee
The Learning in Retirement program would not exist without the dedication of the Learning in Retirement Committee. The committee is chaired by Professor Emeritus Watson M. Laetsch and includes Professors Emeriti Louise George Clubb, Marvin Cohen, Carol D'Onofrio, Vincent Resh, Donald A. Riley, Neil Smelser, and Lawrence Waldron.
LIR Committee members Waldron, Laetsch, Smelser, D'Onofrio and Riley.