Programs and resources on caregiving and staying healthy:
Well-Being Tips: Stress Management for Family Caregivers
Wednesday, November 18, 11:00 am to 12 Noon
As caregivers, we always have to balance managing the needs of the people we care for and taking care of your own needs. Unfortunately, our own health and well-being as caregivers often suffers as responsibilities and tasks pile up. This session will focus on key aspects of well-being, and how to make time for daily check-ins with yourself. We will focus on building on your current coping and stress management activities. In this webinar you will learn about:
Components of well-being

Ways to check in with your own well-being

How to build upon the stress management and coping strategies you already use
Registration  These classes are open to family caregivers in the San Francisco Bay Area and specifically for family caregivers, not providers.
COVID-19 fact check website, UCSF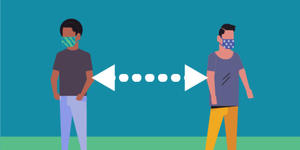 In an era of fake news, it's important to find the facts. This can become more complicated when there are misunderstandings about terminology ("airborne" vs "droplet-borne") or when research is still ongoing. Learn the facts and myths so yu can prepare better and keep others informed. 
A team of two dozen UCSF medical students and a designer created a website, COVID-19 Fact Check, which busts myths about COVID-19 with clear and illustrated examples. Read more here.