Mission statement:
The UC Berkeley Retirement Center is dedicated to connecting retired faculty, staff, their families to UC Berkeley and helping active faculty and staff plan for retirement.

Our goals: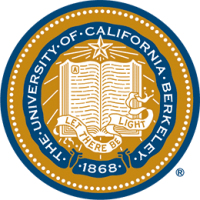 To be a leader in retirement transition and planning at UC
To connect retirees to campus in ways that are mutually beneficial for retirees and campus
In collaboration with our four affiliated Emeriti and Retiree Associations to provide social connectedness and advocacy on behalf of our retirees
How do we accomplish our goals?
Communicate the latest information on retirement planning and transition 
Offer workshops and tools that help active faculty and staff and retirees plan for and in retirement
Offer and promote educational enrichment and social activities for retirees
Offer and promote services that encourage retirees' access to campus 
We are an administrative unit under the Vice Provost for the Faculty. We receive support from and report directly to the Associate Vice Provost For the Faculty Angelica Stacy. Dr. Stacy also serves on our Advisory Board.