Pre-Retirement Planning Course
Pre-retirement Planning Course Overview
Planning to retire from full time work? Are you ready? Our Pre-Retirement Planning (PRP) program guides employees through four afternoons of classes that cover everything from retirement benefits to work-life transitions and is offered twice a year in the Fall and Spring.  
Traditionally, pre-retirement planning programs emphasized the employee benefits and financial factors related to retirement planning. Our dynamic and collaborative PRP focuses not only on these important issues, but also more personal issues such as work-life transitions, emotional preparedness and new or part-time employment. 

Taught by expert instructors, PRP sessions complement and build upon each other; all sessions are applicable to faculty, academics and staff. This program is free of charge to active faculty, academics and staff of UC Berkeley and Lawrence Berkeley National Laboratory.

Who should attend?
PRP is optimal for UCB and LBNL faculty, academics and staff planning to retire in five years, but is valuable to anyone expecting to do so in the next one-to-five years. There is no hard-and-fast rule on when an employee should take the PRP course. Most participants in PRP have been 1-5 years from their retirement date.


Dates
| | | |
| --- | --- | --- |
| | Fall 2017 | Spring 2017 |
| Session 1: | Sept. 14 (register) | Feb. 8 |
| Session 2: | Sept. 21 (register) | Feb. 15 |
| Session 3:  | Sept. 28 (register) | Feb. 22 |
| Session 4: | Oct. 7 (register) | Mar. 1 |
| | | |
| All sessions are from 2:00 - 4:30 pm | | |
Registration
You may register by visiting the UC Learning Center through the BLU web portal and searching on "PRP" to locate the sessions.  OR you may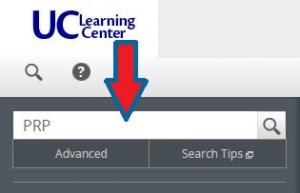 click on "register" above, next to the dates.  If you do not have access to UC Learning, please call 642-5461 or email ucbrc@berkeley.edu to register.  Indicate if you are faculty or staff, campus or LBNL.  

Both Fall and Spring sessions are open for registration.
Note: Each session builds on each other; It is recommended that participants attend all sessions. However, to maximize fliexiblity, participants may register for one or all sessions, depending on their needs, availability, etc.  




Session Descriptions
All sessions are from 2:00 - 4:30 pm


Session 1: HAPPINESS IN RETIREMENT: PREPARING FOR A SUCCESFUL TRANSITION AND SOCIAL SECURITY
Welcome and Introduction, Cary Sweeney, Director, UC Berkeley Retirement Center

Happiness in Retirement: Preparing for a Successful Transition, Leslie C. Bell, Ph.D., LCSW, CEAP, Employee Assistance Counselor, Care Services for Faculty and Staff, University Health Services, Tang Center  
What Social Security Can Do For You, Robert Pepper, Social Security Administration 
Session 2: uC RETIREMENT BENEFITS
Maximizing Your UC Benefits in Retirement, UC Office of the President Retirement Administrative Services Center Representative 
session 3: rETIREMENT INCOME AND FINANCIAL PLANNING
Fidelity Investments and Your Plan, Laura Crymble, Retirement Counselor, Personal and Workplace Investing, Fidelity Investments
Financial Planning for Retirement, Richard Faw, CFA, FSA, CAIA, FRM, President and Founder Setarcos Investment Advisors LLC
Session 4: woRK-LIFE TRANSITION AND YIN AND YANG OF RETIREMENT
A Career Reimagined: Panel Discussion on Careers After Retirement
Linda Lundberg, Lead, UC Berkeley Transition Services 
Kelly Howard, Talent Acquisition, UCOP 
Terrie Moore, Career Counselor, Staff Career Development Program, UCB Counseling and Psychological Services 
Marilyn Byrne, Lead, UCB Encore Bears pilot initiative
Post Academic Employment, Angelica Stacy, Associate Vice Provost for the Faculty and Heather Archer, Assistant Vice Provost for Academic Personnel

Retiree Panel, Retiree Staff and Faculty Panel, Yin and Yang of Retirement



Return to top