LBNL Life in Retirement Retiree Panel
In partnership with LBNL's Employee Resource Groups & IDEA, and the LBNL Health Care Facilitator
Wednesday, October 19th, 2022
1:00-1:55 pm PT*
Presented online via Zoom
*The panel discussion will be followed by 30 minutes of optional informal discussion with the panelists for those who want to participate.
Join the Berkeley Retirement Center and the LBNL Employee Resource Groups for a Life in Retirement event featuring recently retired LBNL staff. Discussions will focus on envisioning your life in retirement, building up your social network, and identifying steps you can take now to make the transition a smooth one.
Rather than the "nuts and bolts" of retirement, this event will focus on navigating the emotional and social transitions. If you have questions that you would like the panel to discuss, please feel free to submit them before the event using this form.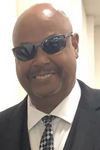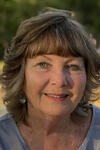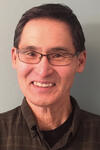 Panelists:
Matthew Rice, 21 years of service at the Lab, retired in 2018 as a Safety Engineer with the EHS Division.
Alyce Herrera, 14.5 years of service at the Lab, retired in 2011 from EHS
Howard Hatayama, 

6 years of service at the Lab, retired in 2015 from Lab Directorate.
We are excited to partner with the Lab's Employee Resource Groups and IDEA, including the All Access ERG, Lambda Alliance ERG, Women's Support and Empowerment Council (WSEC) ERG, gLoBaL ERG. Latin American and Native American (LANA) ERG.
More information on workshops offered on the finances and health care of UC retirement can be found here: myucretirement.com/Classes/PathwayToRetirement
Date and Time:

November 30, 2022
Wednesday, 12:30 to 2:00 pm                                                         

Audience: 

Retired and active UCB staff, academic appointees, and faculty, and retired and active employees of 

LBNL and 

UCOP are all welcome.

Location:
Webcast
Description:

Whether you're fresh out of college, mid-career, or ready to retire, Peace Corps service is the opportunity of a lifetime. Join us at this information session to learn about Volunteer experiences, ask questions about service, and gain tips to guide you through the application process.

Registration:
Online registration