This Chair Rocks, a conversation with Ashton Applewhite
Friday, March 15, 2019, 1:00 - 2:30 p.m.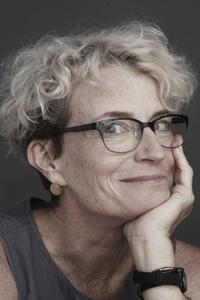 The Retirement Center and Ashby Village are pleased to host Ashton Applewhite, activist and author of This Chair Rocks, a rousing manifesto against discrimination and prejudice on the basis of age. 
Our hope for this event is to inspire you to join us in a consciousness-raising effort, bringing together many generations to do what is right for people of all ages -- those who are older and those hoping to get there.
Information: 
When: Friday, March 15, 2019, 1:00 - 2:30 p.m. 

Where: Clark Kerr Campus, Krutch Theater 2601 Warring Street, Berkeley, CA, 94720 (map) 

Registration and more information

(Photo credit of Ashton: Adrian Buckmaster)
News and Announcements
February 4, 2019
January 31, 2019
January 23, 2019
Mission Statement
The UC Berkeley Retirement Center is dedicated to helping retirees and their families live well in retirement.
To sign up for timely news and updates related to retirement for UCB retirees and active faculty and staff, send your email address and name to ucbrc@berkeley.edu. Learn more>>