Board Meetings
The University of California Retirees' Association at Berkeley (UCRAB) Board of Directors meets on the third Tuesday of each month (excluding August and December) at 10:30 am. You are welcome to join them. Because the meeting location varies, please email ucbrc@berkeley.edu if you plan to attend.
Meet the UCRAB Board Members
---
Lynn Bailiff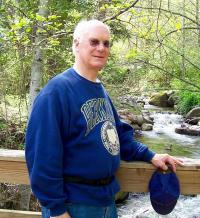 Lynn serves as President of UCRAB and as one of its representatives on the UC Berkeley Retirement Center Advisory Board. 
Lynn  began his career at Cal in 1975 as a member of then-Vice Chancellor Mike Heyman's staff. During the ensuing 21 years, Lynn worked in a variety of capacities to improve the quality of undergraduate education and to make Cal's undergraduate student body more reflective of the State's diverse population. These included 11 years as Executive Officer in the Division of Undergraduate Affairs and four years as Director of the Disabled Students' Program.
After taking early retirement from the University in 1996, Lynn managed a private-sector social research company for five years and, from 2002 to 2015 assisted high school principals in the Oakland Unified School District with financial and organizational management.
Lynn joined the UCRAB Board in July 2013 and served as Treasurer from July 2014 through September 2015, when he was elected President by the Board.
Lynn also finds time for traveling with his wife Fran, listening to jazz and classical music, and walking daily in the Oakland Hills.
---
David Duer
Dave serves as a UCRAB Director-At-Large.
Dave's 30 year career with the University was focused on development and fund raising programs with the UCB College of Engineering (1987-97), the UCD Health System (medical school and hospital) (1997- 2000), and the UCB University Library (2000-2017).  He is a member of Berkeley's Centennial Class of 1968.  He has a graduate degree from the University of Southern California. 


Dave served as a volunteer on many community boards and committees, and spent the earlier years of his career directing the Richmond Boys' Club, Big Brothers of Marin County, and then fund raising for independent schools in San Francisco before coming to Berkeley in 1987.  He is currently the chair of the Richmond Library Commission and a writing coach for middle school students.  He is also a board member of The Faculty Club and the Early Childhood Mental Health Program in Richmond.  He previously served as the District 1 Commissioner for the Contra Costa County Arts & Culture Commission, and as a member of the West Contra Costa Unified School District Citizen's Bond Oversight Committee for school construction bonds.  At Berkeley, he has been a member of the Fund Raising Council, the Campaign Management Team, and the Campanile Centennial Committee, as well as organizing and promoting many public and donor recognition events with current ties with many authors and performers who participated in Cal events.
---
Marian Gade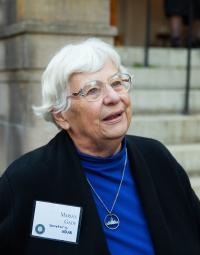 Marian Gade serves as Secretary of UCRAB and as one of its representatives on the Retirement Center Advisory Board.

For 35 years, both within the University and through other sources, Marian was a Research Associate with UC President Emeritus Clark Kerr, working with him on a variety of projects, mainly involving studies of college and university governance, finance, and history. She assisted with the research, organization, and editing of his two-volume set of memoirs of his years as Berkeley Chancellor and UC President. For the last two years of her employment, Marian was also Deputy Director of UC Berkeley's Center for Studies in Higher Education.
Marian is active both organizationally and playing/singing music with the San Francisco Folk Music Club. She is a 50+ year Girl Scout and a former President of the SF Bay Area Council. She served five years as chair of the Council of University of California Retiree Associations. Marian is a former whitewater kayaker and kayaking trainer. Other long-time and current interests and activities include being a ham radio operator involved in West Contra Costa County emergency preparedness efforts, and she is the grandmother of a 12-year-old girl.
---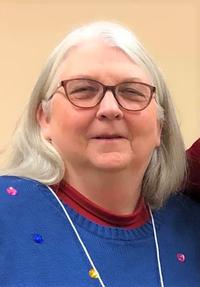 Sue Gettinger
Sue serves as Director At-Large and Events Coordinator

Sue worked at Berkeley for 11 years in the College of Chemistry after spending 32 years in the laboratory glassware field. She retired in 2014.


---
Lola Harris
Lola served as a member of UCRAB's Board of Directors for more than a decade and, in June 2018, was awarded an Honorary Lifetime Membership in UCRAB.
---
Nancy Johnsen Horton
Nancy serves as Membership Coordinator for UCRAB. 

Nancy was hired as a clerk in 1979 to write acknowledgment letters in one of the first Development Offices on campus. A career in the burgeoning field of fundraising began, and Nancy served in successive Annual Giving roles in the Colleges of Engineering, Environmental Design and Chemistry, with a three-year stint as University House Manager, organizing over 300 events a year during the Tien and Berdahl administrations.
From 2000 to 2009 she was one of two Berkeley delegates to the Council of UC Staff Assemblies and contributed to the project that resulted in the establishment of the Staff Advisors to the Regents.
Nancy is a recreational dragon boat racer and enjoys reading, writing, and travel with her husband John, also a UC Berkeley retiree. The Hortons have two Schipperke dogs.
---
Patti Owen
Patti serves as Vice President of UCRAB and Past Chair of the UC Berkeley Retirement Center Advisory Board.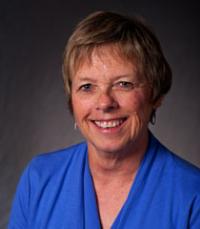 Patti started working on the Berkeley campus in 1975 while her husband pursued his PhD. Her first position was in the Academic Personnel Office, where she worked for 3 ½ years. She followed her husband to Paris while he did his doctoral research. Upon her return she worked in the Engineering Dean's Office for 10 years and at UC Office of the President for almost 5 years. She returned to campus in 1993 to serve as head of the Academic Personnel Office. At the time of retirement in 2009, she was the Assistant Vice Provost for Academic Personnel.

Patti enjoys traveling with her husband, especially to France where she spent her junior year abroad. She is an avid quilter and serves as a volunteer for Stitchin' for Kids. 
---

Bill Roberts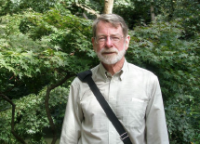 Bill serves as Editor of the UCRAB Newsletter.

Bill joined the staff of the Bancroft Library in 1966, while working on his M.L.S. at Cal. In 1984 he was appointed Archivist for both the Berkeley campus and UC System, a position he held until his retirement in 2001. At that time, he was awarded the Berkeley Citation in recognition of his many contributions to campus during 35 years of service. Currently Bill volunteers as archivist for the Berkeley Historical Society and enjoys listening to classical music and traveling in Europe.  
---
Toni Sweet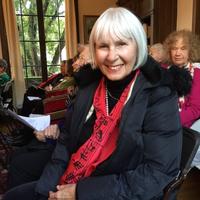 Toni serves as Luncheon Coordinator for UCRAB and as its representative to the Council of UC Retiree Associations (CUCRA) and to the UC Retirement System Advisory Board.





---
Ben Tucker
Ben serves as Speaker Coordinator for UCRAB.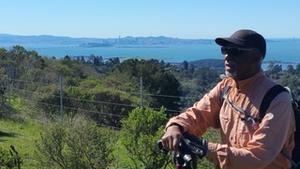 Ben joined the Berkeley campus in May 1980 as an Outreach Officer in the Office of Relations With School. He subsequently became Director of Berkeley's Early Academic Outreach Program (EAOP), a UC systemwide program designed to increase the number of underrepresented students attending the University of California. In 1995, Ben left the Berkeley campus to take the position of Manager of Early and Immediate Outreach Programs at the UC Office of The President.
When Ben retired from UCOP in 2003, a friend suggested he take classes at StageBridge, a performing arts company for seniors in Oakland. After taking singing, acting, and storytelling classes, Ben focused on storytelling as his art form. He has performed at the Berkeley Marsh and open mics around the bay area.
Ben published his memoir, A Good Run, in 2015. He gives book talks and storytelling workshops at libraries, museums, schools, senior centers, and community-based organizations. In addition to being a dedicated storyteller he is a world traveler and avid hiker.
---
Elise Woods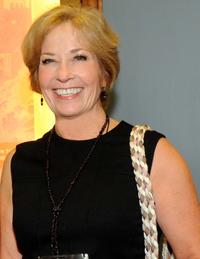 Elise serves at Treasurer for UCRAB.
Prior to her retirement in 2018, Elise Woods served as the Chief Administrative Officer (CAO) and Director of Finance, Business and Operations of the UC Berkeley Libraries. Elise was a strong contributor over the 22 years that she worked in the UC Library starting as an Operations Analyst and progressing to the senior leadership role of CAO.  She was responsible for managing the day-to-day operations and was a key decision-maker for administrative and financial matters; implemented administrative and curricular policies and procedures for the 24+ libraries; partnered with academic leaders to develop, model, and implement financial strategic plans; and managed an annual operating budget of approximately $60M. Elise served as a member of the senior leadership team reporting to the University Librarian. Prior to Elise's move to UC Berkeley Library in 1996, she started her UC career at UCSB as a student loan collections analyst (1980), moving on to UCOP for 12 years as the credit manager for Continuing Education of the Bar (CEB), followed by a brief stint in UC Berkeley Human Resources as a senior personnel analyst focused on performance management.
Elise's 36-year career within the UC system covered a broad range of experience in business administration, strategic planning, training, coaching and mentoring with a strong emphasis on operational efficiency and continuous improvement.   Elise earned her MS in Organizational Psychology from Saint Mary's College of California and her BS from UC Davis in Human Development.   During her career, she earned a number of certificates ranging from Excellence in Management (2) to Executive Coaching and awards such as distinguished service, achievement and the Chancellor's Outstanding Staff award.
Elise's vast institutional knowledge of the Library and the University positioned her as the "Go-to-Gal" for questions, policy or as a sounding board for colleagues. Elise keeps her positive attitude and energy at its peak by taking long treks through the East Bay trails occasionally encountering bunnies, deer, wild turkeys, coyotes and always spectacular views