Workshops
Concurrent Workshops #1
Choosing Housing in Retirement: Stories from Retirees 
Participants will learn first-hand about the various reasons that prompt one to consider senior housing, the ultimate factors that lead to choosing a specific senior housing option and advice for a more successful change. A brief overview of the types of senior housing will be provided, accompanied by a handout describing the various types and range of costs. Time will be available for questions from the audience. Housing options discussed include Assisted Living (Belmont Village), Village (Ashby Village), Co-housing (Phoenix Housing), and Continuing Care Retirement Community (Piedmont Gardens); Moderated by Barbara Byrd Cullinane, LCSW. Barbara has spent her 35 year career directing social services in not-for-profit, multi-level, rental-based retirement communities.


Latest in Hearing Loss Care for Older Adults


A brief review of hearing loss, how this affects communication, resources available to deal with hearing loss,and recent changes in policies around hearing aids that are designed to decrease cost. 
Margaret Wallhagen, RN, PhD, FAAN, is a Professor of Gerontological Nursing and a Geriatric Nurse Practitioner in the School of Nursing at UCSF, Director of the UCSF/John A. Hartford Center of Geriatric Nursing Excellence, and Chair of the Board of Trustees of the Hearing Loss Association of America. Dr. Wallhagen has conducted a number of research projects in gerontology and chronic care management; however her more recent emphasis has been on the impact of hearing loss on older adults.


What is Resilient Aging and How Do We Cultivate and Maintain It
In this highly interactive and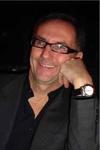 practical session, the presenter will take participants through exercises and tools that reveal the presence of resilience in various sectors of our lives and the areas where some attention may be required. The objective is for participants to come away with a clear idea of the importance of resilience throughout our lives, and some pointers to action.  

Michael Pearn, PhD, Co-Founder of Resilient Aging Lab LLC, has worked as an organizational psychologist for most of his career, consulting and teaching in many parts of the world. In the last twenty years his work has focused on building resilience and well-being in individuals, teams and whole organizations. He is the author or editor of eight books, the most recent being Building Resilience for Success: A Practical Guide for Managers. Currently, he is a Consulting Expert to the UCB Interdisciplinary Center for Healthy Workplaces.

Concurrent Workshops #2
Alzheimer's and Dementia Research: Where We Are and Where We're Going in Brain Health
In this presentation, participants will learn about Alzheimer's 

disease and support services available. Additionally, participants will learn about the latest trends in research, including pharmacological and non pharmacological interventions to improve care and reduce risks.  

Claire Day has been on staff of the Alzheimer's Association since 2001. She is the Chief Program Officer at the Northern California and Northern Nevada Chapter and as such, oversees all clinical operations and service delivery throughout the Chapter's territory. She and her highly trained staff deliver community social services in the form of education, support, advocacy and care management to people with dementia and their families, as well as to professional caregivers. In addition, Ms. Day oversees all research initiatives. Prior to joining the Alzheimer's Association, she worked in the long-term care field as a patient and family advocate.


What's Age Got to Do With It? Staying Fit as You Age


Come hear about what research says about the benefits of physical activity while you age. Learn about the World Health Organization guidelines for exercise and activity specific to aging, while discussing how you can fit these into your lifestyle to improve your health. Practice some simple yet effective balance and flexibility exercises you can take with you to build a more fit you. 
Sharon Gorman, PT, DPTSc, is Professor of Physical Therapy at Samuel Merritt University in Oakland, CA. She teaches Doctor of Physical Therapy students in the areas of acute care, neurologic rehabilitation, and management of complex patients. Dr. Gorman is board certified by the American Board of Physical Therapy Specialties as a Geriatric Clinical Specialist and also is a Distinguished Practitioner and Fellow of the National Academies of Practice. Dr. Gorman is Chief Financial Officer of Hands for Global Health, a non-governmental charitable organization committed to empowering health professions students to take leadership roles in global health. She also serves as the President of the Academy of Acute Care Physical Therapy.


Caregiving Journey: Perspectives from Retirees
Each caregiver has a journey.  We have invited two caregivers to share their personal stories about the challenges and joys of caring for their loved one.  Moderated by Linda Fodrini-Johnson, Licensed Family Therapist and Professional Certified Care Manager since 1984, founder of Eldercare Services, an elder care service provider serving the east bay.  

Concurrent Workshops #3
Retirement & Philosophy


Ever considered retirement from a philosophical (and a retired) point of view? Questions abound! Is one entitled or obliged to retire? Is it irrational to work harder in retirement than one did while employed? Is retirement the time to find meaning in human existence, or quit trying? Is there something wrong with you if you don't want to sit on the beach or go fishing? Consider these questions and more.

John Perry, PhD, is the Henry Waldgrave Stuart Professor of Philosophy Emeritus at Stanford University. During his nearly forty year career, Dr. Perry taught at UCLA, Stanford, UC Riverside and UC Berkeley, and retired from Stanford in 2008. He's written books on personal identity, the problem of evil, the philosophy of language and the philosophy of mind and, the most popular one, The Art of Procrastination. Dr. Perry is also the co-creator and for thirteen years was the co-host, with Ken Taylor, of the public radio program "Philosophy Talk."

Health After 50 


Come see the latest thinking on how to maintain your health as you age. This talk will present the science underpinning healthy living strategies and how  you can work best with your physician. 
John Swartzberg, MD, FACP, is a Clinical Professor Emeritus of Medicine in the School of Public Health at UC Berkeley and UCSF School of Medicine. Dr. Swartzberg is also the Chair of the Editorial Board of UC Berkeley Wellness Letter, which, since 1984, reviews the latest research and clarifies the often conflicting and superficial health information presented by the popular media to put health news into perspective.


Go Wish: A Fun Conversation Starter on End-of-Life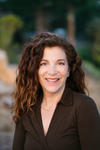 When we begin to talk about what matters at the end of life, what we soon discover is that we are actually talking about what matters most in life. Join Dawn M. Gross, MD, PhD, for this non-threatening, entertaining and interactive session, where you're invited to learn how to play the simple card game, Go Wish, which will leave you empowered and inspired to have meaningful conversations with the people you love. If you're on the competitive side, we guarantee the only way to lose the game is not to play! 
Dawn M. Gross, MD, PhD, is dedicated to transforming the taboo around talking about death. Earning her BA from USC and a combined MD and PhD from Tufts University School of Medicine, Dr. Gross completed her residency in Internal Medicine at Tufts and Hematology fellowship with a focus in Bone Marrow Transplant at Stanford and post-doctoral research at UCSF. Dr. Gross began practicing hospice after her father's death and subsequently joined the palliative care service at UCSF. In 2016, she became host for the first of its kind live, call-in radio program, Dying To Talk. Dr. Gross aims to inspire each of us to stay in a constant state of discovery about what is uniquely essential to us, to talk about it with the people we love, and to relentlessly pursue a healthcare system that is equally interested and curious to discover what these things are—to ensure that care that matters is the only thing delivered.