Ashby Village Invites you...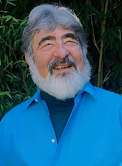 Culture Clash in the Era of Globalization with Joe Lurie
Open to all

When: Friday, July 6, 2018, 3:00 PM until 4:00 PM
Where: Ashby Village Office
1821 Catalina Ave.
Berkeley, CA 94707
510-204-9200
Register
Addressing the implications of the West African proverb, "The Stranger Sees Only What He Knows," the talk will explore the nature and sources of bias and misunderstanding in a hyper-connecting, often polarizing world. In a time of unprecedented contacts across cultures, author Joe Lurie will examine cultural disconnects with refugees and other immigrants and study the nature and implications of culture clash in the news of the day: in the worlds of diplomacy, politics, business, religion, health care and technology. In the process, we'll come to see and hear that more is meant than meets the eye or the ear.
Speaker: JOE LURIE
Author of the award winning Perception and Deception, A Mind-Opening Journey Across Cultures, and former Peace Corps Volunteer, Joe Lurie is Executive Director Emeritus of the University of California Berkeley's International House, a dynamic multi-national residential program center serving the campus, local community, and 1,000 residents from 75 plus countries annually. Its mission is to foster intercultural respect and understanding for the promotion of a more peaceful world.

He served in this role for two decades and subsequently has been an active teacher and intercultural trainer at UC Berkeley and consultant on cross-cultural communications. Clients in the U.S. and around the world include: Google, Google.org; Chevron; American Express; The Peace Corps; The Institute of International Education; Upwardly Global; Street Smart Brazil; The World Affairs Council of Northern California; The University of Colorado; Cal Discoveries Travel; and Tsinghua University in Beijing, among others. His work has been featured at the Commonwealth Club and on NPR, PBS and in Harper's Magazine and The Mercury News.