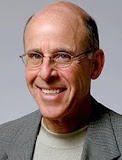 John Swartzberg, clinical professor emeritus in the divisions of Infectious Diseases and Vaccinology and the UC Berkeley – UCSF Joint Medical Program, devoted his three-decade long career in the School of Public Health to outstanding campus service in teaching, research, community and professional service.  However, the Emeriti of the Year award is to honor an emeritus/a whose "second" career begins after retirement.  In John's case, there are so many highlights!  
Since his retirement in 2012, John has continued to teach five classes.  In addition, he also created a new course for undergraduates on the topic of Vaccine Hesitancy, beginning in 2019 before the pandemic even began.  John has always been passionate aboutmentoring students; since his retirement alone he has mentored over 40 unergraduate and graduate students.  John was President of the UC Berkeley Emeriti Association (2017-2019) and during that time created and chaired the "Healthcare Insurance Workgroup for Berkeley Retirees" a team dedicated to advocating for affordable and high-quality health care.  In 2019, John also was a founding member of the Emeriti Academy.
John has numerous additional "after retirement" service, including:  Chair of the Editorial Board of two health newsletters (UC Berkeley Wellness and UC Berkeley Health After 50 Newsletter) and member of the Pac 12 Medical Advisory Board.  He has made numerous contributions on COVID-19 to local, national, and international media outlets (Chronicle, NBC, CBS, ABC, KPFA, Berkeley Conversations, Retirement Series Luncheons, to name a few).  He has been very  influential in providing fact-based, practical, and helpful information on the pandemic. We are all the beneficiaries of his expertise and wisdom.
Please join us in congratulating John as well as thanking him for his remarkable achievements.