Alameda County Area Agency on Aging (AAA)

Mobility Matters' Rides for Senior Program has an urgent need for more screened and trained
Volunteer Drivers to help transport Older Adults to their medical appointments and to get groceries.
Qualified Clients:
Are 60 and over
Require escorted door-through-door assistance
Are ambulatory, may use a walker, knee scooter or a cane
Are able to schedule their own rides,
Live in: Alameda, Albany, Berkeley, Emeryville, Oakland, San Leandro or Piedmont
Qualified Volunteer Drivers:

Are caring, mature, willing and able to provide transportation
Are 25 – 75 years old
Have an excellent driving record and crime free background
Own or have access to a reliable, safe, registered, insured vehicle
Participate in a 3 hour training class
Mileage reimbursement is available upon request. Call 510-918-4322 for an application packet
---
Ashby Village
Ashby Village is seeking UC Retirees to become volunteers and/or join our community as members. 
Ashby Village is a vibrant nonprofit that connects members with each other and with the resources we need
to stay active, independent and fulfilled. We rely on one another and on our over 300 trained essential service volunteers, program leadership volunteers, screened service providers, and partnerships with regional government aging agencies and coalitions, as well as community groups and businesses.
---
Berkeley Food Network 
Berkeley Food Network seeks to end hunger and poor nutrition by using innovative, community-centered solutions to build a more sustainable, resilient, and equitable food system. Anchored by our Berkeley warehouse located at University and 9th Avenues, our sourcing and distribution programs aim to get high-quality, healthy food to people in need. None of this work is possible without the hard work of volunteers!
BFN offers a variety of volunteer opportunities. You can choose from 2-3 hour shifts doing the following:
working the on-site or mobile pantries*
driving the BFN van to pick up recovered food, drop-off and pick-up food for our partners for Mobile Pantries (with the option of staying to support the food pantry), and drop-off and pick-up food from our off-site kitchen. 
packing bags of groceries
sorting produce and processing recovered food
If you like interacting with all kinds of people in a vibrant environment, please join us!

* Public-facing volunteer positions require a short interview with the Volunteer Coordinator at the beginning of shift. 
---


The Berkeley Historical Society
1931 Center Street, Berkeley
Hours during exhibits: Thursday - Saturday, 1:00 pm - 4:00 pm
The Berkeley Historical Society, an all-volunteer organization, seeks UC retirees with an interest in local history for various volunteer functions. A webmaster is especially needed to improve and manage the website, ideally converting it to WordPress. Docents greet visitors during open hours and sometimes assist them with research in readily available materials like historic city directories. Some work weekly, some one Saturday a month. Archives assistantswork on projects like entering data about photographs or other items into the collection database and placing them in archival containers. They may also help visitors who make appointments to view items from the archives. Researchers, writers, editors and proofreaders may help develop materials for exhibits or for the quarterly newsletter. A new newsletter editor would be welcome! Events volunteers help with programs at the History Center (usually Sunday afternoons), booths at festivals, or the holiday book sale. Exhibit installation volunteers help with patching and painting walls, mounting exhibit photos and text, and the like. Exhibits usually change twice a year. If interested, please email info@berkeleyhistoricalsociety.org with some indication of your time availability and interests.
---
Volunteer Opportunities at the American Red Cross



Want to give back to the community and become part of a great volunteer network? Consider becoming a volunteer with the American Red Cross. By donating your time and knowledge, you can help the American Red Cross achieve its mission of helping people during times of emergencies. Volunteers are needed in a variety of areas: Disaster Response, Casework, Community Education, Blood Drive Support, and Transportation. Opportunities are available 7 days/week, including mornings, afternoons, and evenings. The time commitment varies by position but is flexible.


For more information on the American Red Cross volunteer program, click here to visit the Red Cross website. Or contact Aileen Blomdal, at 341-203-0072 or aileen.blomdal@redcross.org
---
Catholic Charities of the East Bay is a diverse, multi-service nonprofit Human Services agency. Since 1935, it has played a central role in providing social services and advocacy to the most in need in Contra Costa and Alameda counties regardless of their religious faith. 
---
Chabot Space & Science Center


Chabot Space & Science Center volunteers make earth and space science come alive for visitors through interactive and hands-on science demonstrations and building experiences. Extend your sense of wonder and increase your knowledge through our dynamic volunteer program. You don't have to be a scientist or a physicist. Chabot will teach you! Volunteers are asked to commit to work 8 hours per month for at least one year. To learn more and to register for the orientation visit: https://chabotspace.org/join-and-give/volunteer/ or contact the Volunteer Department at volunteers@chabotspace.org.
---
Community Education Partnerships (CEP) provides educational support to homeless children in the Bay Area. The primary function of the community-based organization is to recruit and train volunteers to provide high-quality academic tutoring for homeless children in the pre- kindergarten-12th grade school system. 
---
Crisis Support Services of Alameda County (CSS)

CSS was founded in Berkeley in 1966 on the humanistic idea that skilled intervention by non-professionals can help people in emotional crisis. Our suicide prevention center is part of an international movement; centers exist on every continent and in most major cities throughout the world. We are accredited by the American Association of Suicidology and we are a member of the National Suicide Prevention Lifeline.
At CSS we are continually seeking volunteer phone counselors to staff our 24 hour crisis line. No counseling experience is necessary. We provide an extensive, free training for all our volunteers. Volunteers should be naturally empathetic, dedicated, and quick/creative thinkers. By volunteering with Crisis Support Services of Alameda County, counselors build the skills necessary to provide intervention services for people in crisis at the time of their greatest need. By providing nonjudgmental, person-centered counseling to all callers, you are helping to reduce the stigma around mental illness and suicide.
Our training program takes 3-4 months. Trainees attend weekend classes (five weekends over the course of three months) along with one-on-one shift phone training with an experienced crisis line trainer. After completing training, we ask for a commitment of one 4 hour shift per week for at least a year. Please visit our website for more information.

East Bay Center for the Blind
The EBCB is seeking volunteers on a short and long term basis to assist with the Center's daily operations, programs and events. Our hours of operation are Tues. - Fri. 10:00 AM to 3:00 PM, and we sometimes host events and activities on Saturdays. If you would like more information please contact:
Jan Santos, Executive Director
Phone:  510-843-6935
Email:  ebcb@pacbell.net  or  eastbaycenterfortheblind@gmail.com
Website
CoGenerate Encore Fellowships
Seeking a second career in the non-profit sector? Apply for Encore Fellowships!
Encore Fellowships® match seasoned professionals with social impact organizations to boost nonprofit capacity, build strong multigenerational teams, and give people seeking encore careers an introduction to the nonprofit sector. Launched in 2009, Encore Fellowships are a program of CoGenerate (formerly Encore.org), an award-winning nonprofit bringing older and younger people together to solve problems, bridge divides and co-create the future.
---
English in Action - YWCA Berkeley/Oakland
We want to invite all who are interested to volunteer with English in Action at the YWCA on Bancroft Way. This program just celebrated its 50th anniversary! It is an all-volunteer project that matches volunteer tutors with people from other countries who are connected with the University of California, Berkeley community.  The commitment is to meet once a week for conversation with your partner.  Please call Karen Cilman, director, at 510-843-9716 for more information.  We look forward to meeting you!
---
Experience Corps Bay Area (ECBA)
Help Guide the Next Generation of Bay Area Readers - ECBA is a national nonprofit with a strong local presence in San Francisco, Oakland, and Berkeley. Our mission is to recruit and train older adults (50+) to become literacy tutors and mentors for public school students in grades K-3. 

Research shows that children who read at grade level by the end of third grade are 60% more likely to graduate high school, and 75% less likely to become a part of the juvenile justice system. Time Requirement: 4 hours/week; entire school year commitment. 10 or more hours/week may be eligible for a paid stipend. Contact: Call (415) 759-4222, extension 7315, or email ecba.today@gmail.com.
---
Four Seasons Arts - Classical Music Recital and Chamber Series in East Bay
Volunteer Drivers for Concert Attendees
Four Seasons Arts presents an annual classical music concert series featuring world-class artists. One of the unique services provided by the program is door-to-door transportation for subscribers who are limited by the ability to drive and the lack of companionship. Both riders and volunteer drivers find the concerts excellent and the association meaningful.

The five concerts for which transportation is provided are held at St. John's Presbyterian Church on College Ave. in Berkeley on Saturdays at 3:00 once a month from October through April.

Volunteer drivers are given a pair of complimentary concert tickets, free parking, and complete directions to one or two stops that are in locations convenient to drivers' homes.  

Requirements:
· Be a safe driver with a clear DMV record
· Drive an insured vehicle that is reliable and comfortable for 2 or 3 passengers
· Able to commit to a span of approximately 4 hours
For more information contact Mary Jo Hudgel, Four Seasons Arts at mjhudgel@fsarts.org or 510-845-4444
http://www.fsarts.org (link is external)
---
Home At Last Animal Rescue seeks volunteers in Berkeley and adjacent areas willing to provide a temporary home and some TLC. Unwanted cats and kittens continue to be put down in large numbers, especially in the central valley. Rescue groups do what they can but are constrained by the need for temporary foster homes until "forever" homes can be found. Enquiries to: Traude Buckland, avenidacats@gmail.com. Stop by our mobile adoption every Saturday afternoon at 1806 Fourth St, Berkeley. More at http://homeatlastrescue.org
---
Insight Housing (formerly known as Berkeley Food & Housing Project)     
2012 Berkeley Way, Berkeley 94704, 510-459-3334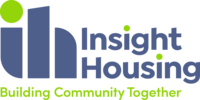 Become a part of our volunteer program and transform your community! We are looking for volunteers to give their time at our weekday Community Meal program, which is welcome to anyone in the neighborhood experiencing food insecurity. Engage in additional activities such as leading hobby classes for residents or gardening at our sites. 
---
Meals on Wheels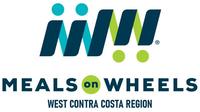 Meals on Wheels, West Contra Costa Region offers Ride-Alongs on an actual meal delivery route. Get a preview, ask questions and discover your potential for volunteering. We deliver more than 350 hot, nutritious meals Monday through Friday to homebound clients age 60 and over to maintain their health, and to live independently in the comfort of their own homes. Clients have one or more chronic health conditions that prevent their preparing nutritious daily meals for themselves and are dependent on others for transportation. Meal deliveries are made to clients in Kensington and West Contra Costa County.

Ride-Along and Volunteering: 510-412-0166 - Email:  wccmow@att.net - Website:  https://www.wccmow.com/
---
Mothers Against Drunk Driving - Bay Area

What do MADD Victim Advocates do?
There's no such thing as a typical victim/survivor. Some are coping with the death of loved ones in fatal crashes. Some have suffered injuries. Many struggle with the emotional, legal and financial challenges after a crash. That's why MADD has 1,200 trained victim advocates nationwide ready to offer:
Emotional support and guidance
Referrals to local counselors, support groups and attorneys
Informational materials on a variety of victim issues
Help navigating the criminal and civil justice systems
Information and advocacy for coping with the complex legal, medical and financial consequences of a crash
MADD's mission is "to end drunk driving, help fight drugged driving, support the victims of these violent crimes and prevent underage drinking." One of the most important things we do is support those who have been impacted by DUI crashes. If you would like to volunteer or talk to someone about joining MADD as a Volunteer Victim Advocate in the San Francisco Bay Area please email BayArea.CA@madd.org.
---
Oakland Promise (Previously 'East Bay College Fund')

Supporting resilient first generation college students from Oakland with college access and persistence by providing scholarships, mentoring, guidance counseling and other personal and professional development opportunities. Over 90% of our scholars are the first in their families to attend college and 80% of them will graduate with a degree within 6yrs (that 4x the national average). This year we have the ambitious goal of providing scholarships to 450 new scholarship recipients. We are always looking for dedicated new mentors, general volunteers, internship opportunities, and connections to professional networks.
Oakland Public Schools - Volunteer and Support Young Oakland Scholars!



As an ongoing volunteer with the Oakland Public Education Fund, you will spend one hour a week (or more!) at an Oakland public school. We will pair you with one classroom so you can create lasting connections with teacher and students. There are three ways to become involved as a community volunteer:
1) ACADEMIC TUTORS: Tutor students one-on-one or in small groups in literacy or math. Haven't tutored in the past? Not to worry- our orientation and content training session(s) will give you the tools to help kids boost their reading or math skills.
2) CLASSROOM ASSISTANTS: Support an Oakland classroom by being a teacher's aide, prepping materials, sorting books, reading aloud with kids, and more. Activities vary based on the classroom where you volunteer.
3) CAREER COACHES: Work with high school students to help prepare them to succeed in this day and age! In alignment with your expertise, you will help students to develop a strong set of problem-solving skills, the ability to adapt, organizational skills, and strong social-emotional capability. 
Interested, but have questions? Please visit www.oaklandedfund.org.
---
Reading Partners is a national education nonprofit that trains volunteers to deliver data-informed, curriculum-driven, one-on-one volunteer literacy tutoring to K-

4 students who struggle with reading. Reading Partners pairs community volunteers to work one-on-one with K-4 students who struggle with reading. No previous experience is required to volunteer-- tutors utilize Reading Partners' structured and easy to follow literacy curriculumReading Partners is looking for community members to volunteer one hour (or more!) per week for the course of a semester at one of our 28 school sites in the San Francisco Bay Area! If you are interested in making a difference in a student's life, sign up to be a reading partner! For more information, email volunteersf@readingpartners.org
---
SNAPkids
empowers children with special needs to exercise, swim, connect with others, make friends and enjoy the gifts of childhood through a community
based and accessible aquatics program. We are looking for motivated, positive volunteers to work with our swimmers (for those who swim well) or remotely support our communications.This is a great way to connect with kids and have fun. We currently swim on Sundays from 9:00-11:00am at the Albany Aquatic Center and 11:30am-1:30pm at the Downtown Berkeley YMCA.
Registration is continuous throughout the semester. Ready to join us? Complete the
volunteer form
or check out
snapkids.org
for more information.
---
Women's Cancer Resource Center believes that no one should have to face cancer alone.  All of WCRC's services and programs are free, which is possible

because of our VOLUNTEERS.  Your time, compassion and experience make all the difference!  Volunteer opportunities include: Information & Referral Helpline; In-home Practical & Emotional Support; Administrative; Wellness Workshops, Events & On-call; Community Health Advocates for our Sister to Sister African American Outreach Program or Programa Latino; and Free Therapy Program (licensed therapists only).  Questions?  Please contact Audrey Shoji, Volunteer Coordinator at audrey@wcrc.org or (510) 601-4040 x 102.  Our office is at 2908 Ellsworth St., Berkeley, CA 94705.
---
Are You Looking For A Meaningful Virtual Volunteer Opportunity With Bay Area Middle School Students? Volunteer with WriterCoach Connection TODAY!
WriterCoach Connection is a non-profit organization that for the past twenty years, has provided individualized critical thinking and writing coaching to more than 37,000 middle and high school students at Bay Area underfunded public schools. In our 20 year history we have recruited & trained 4,477 volunteer coaches!

As A WriterCoach Connection Volunteer Coach You Will:
Be paired with one to two students.
Meet virtually (over Zoom) once a week for 10 weeks.
Work with students on their writing assignments.
No Background Or Expertise Required! We Provide All The Training You Need To Be A Coach! Volunteers must be at least 18 years old.
Follow These 2 Steps To Get Started TODAY.
Choose the day & time that works for you.
Sign up for a 30 minute orientation.
Questions? Contact Maureen Dixon by email or phone at maureen@writercoachconnection.org or (510) 701-1542
For more information, go to www.writercoachconnection.org
---
Helps you locate volunteer opportunities in your own community. VolunteerMatch believes in the power of volunteering to enrich our lives and the world around us. They are proud to be supporting a community that grew to over six million users in 2008.
---
YES Nature to Neighborhoods is a registered 501(c)(3) nonprofit. Alongside nature, "YES nurtures leaders who champion the wellbeing of our community" and envisions the youth, families, and adults of Richmond leading "healthy, connected lives; motivating change in their neighborhoods; and inspiring a safe, thriving community." 
For more information and to get involved, visit https://www.yesfamilies.org/.
---