The Retirement Center is looking forward to another UC Retiree Learning Series for 2019-20.  The series was created as a way to provide off-campus learning opportunities and a chance for retirees to explore Bay Area retirement communities. Lectures run for approximately 1 hour, followed by a social hour and reception. Through the generous support provided by our host communities, there is no cost for participants to attend.

Fall 2019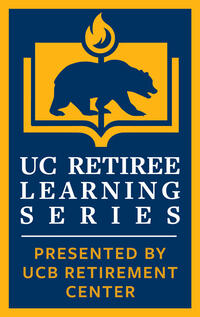 Thursday, September 26, 2019 2:30 - 4:00 PM
Globalizing Prehistoric Art
Margaret Conkey, Professor Emerita, Department of Anthropology 
Hosted at Belmont Village Albany
1100 San Pablo Ave., Albany, CA 94706

Wednesday, October 2, 2019, 2:30 - 4:30 p.m.
Translating the Bible: Rivaling the King James Version
Robert Alter, Professor of the Graduate School and Emeritus Professor of Hebrew and Comparative Literature, UC Berkeley
Hosted at St. Paul's Towers
100 Bay Place, Oakland, CA 94610
Registration


Thursday, October 24, 2019, 3:30 - 5:30 p.m.
1100 San Pablo Ave, Albany, CA 94706
Registration

Thursday, December 5, 2018, 2:30 pm
Composing Japanese Musical Modernity
Bonnie Wade, Professor Emerita, Department of Music
Hosted at Belmont Village Albany
1100 San Pablo Ave., Albany, CA 94706
Registration
Presentation Descriptions and Speaker Bios follow below (click on faculty pictures):